25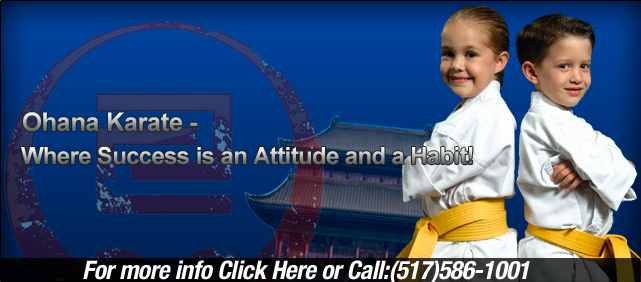 Check Out Our New Location! : 1070 W. Highland Rd, Howell(*On M-59 across from the Howell High School)





________________________________________________________________________________________________________________________________________________________
Welcome to our website!

Here are the five most common things parents ask us to help them and their child with:

- Lack of Self-Control and Self Discipline - listening, focusing, doing things the first time, anger/temper control. Kids do not "outgrow" this. The earlier you start working on this the easier it is to fix. What kind of habits have your kids formed?

- Shyness or Lack of Self Confidence/Self Esteem - fear of meeting new people, fear of trying something new or hard, low self confidence/self esteem. Can you imagine your child in the first row at school and asking question? Can you see them excelling on their first day on a new sports team or the first day of school?

- Bullying - It can be a tough world our there. Karate is about learning to live your life without fear and respecting others - being strong AND kind. No child deserves to be hurt by bullying. Is your child reluctant to go to school? Are you concerned about their social skills?

- Getting Ready for Kindergarten and First Grade - Is your child ready to start school? We specialize in teaching them the skills to not only be ready but start ahead of their peers. Ask any educator, the best indicator of a child's success in school is their "prior knowledge and life experiences". The karate "dojo" is a special place to accelerate their lives.

- Poor Grades in School - Many children and teens struggle with academic performance or motivation in school. A teen's GPA is a pretty good indicator of how they will do in life. Where is your child headed?

............ if any of these potentially hold your child back you are not alone!!!!!!!



____________________________________________________

. . . . . . . . . . But don't take our word for it:

"..... we have seen wonderful growth and increased focus which has been reflected in his school report grade cards. We even have seen his self-confidence build by him volunteering to get in front of the class to show new moves or offering to go first during stripe testing. We strongly believe Ohana Karate is a huge part of who Caleb is today........" - Brandi C., mother of two, Howell

"This note is to any parent who knows that their child has more in them than the child is showing........ The staff at Ohana Karate has been beyond incredible. They care deeply for every person in every class, and take time not only to get to know each child, but to zero in on that child's needs. I am astounded at the level of attention that is paid to every single child........ I am a single dad, and to have the new found help in raising my 6 year old into a man, is truly amazing." - Brad B., single father of one, Howell
"The instructors, at Ohana, go to great lengths to create a culture in the school that matches what I want for my children – dedication, hard work, honesty, integrity. It goes beyond learning karate, Ohana is a partner to parents that reinforces what every child needs to grow up to be an incredible person -a strong positive culture that brings the best out of our youth and because of this culture my daughters will be a part of Ohana for years to come." - Steve K., father of two, Fowlerville
"The bonus I didn't realize that came with karate at Ohana Karate was the change I have seen in Emma's behavior. Through their Character Development Program, we have seen changes in ways we couldn't have imagined. The other day at dinner, she was already sitting down and I got up and got a napkin for her and I. Without any prompting she said, "Thank you Mommy for getting me a napkin." It may seem like a small thing but to go from constantly reminding her, "What do you say?" to having her show full and complete gratitude . . . it is amazing......... We love the opportunity Ohana Karate has given Emma to move beyond her anxiety and nervousness. I am so pleased with how the program is readying her for Kindergarten and life." - Tina N., mother of one, Howell
"For those parents who are on the fence about getting their kids started in Karate...time to get going. My son is 4 it has helped him immensely. He's more controlled, more disciplined and more confident. The Larioza's have a great system here and I'm proud to have my son participate." -Chris W., father of one, Fowlerville
_____________________________________________________________________________________________________________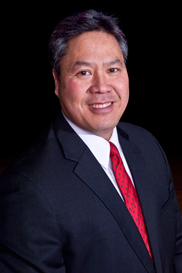 Dear Livingston County Family,

I am Sam Larioza, owner and chief instructor of Ohana Karate. We are very proud of what we have developed here. The move to our new 4,300 sqft facility in Howell has taken us to the next level.

If you are like most parent new to our school you are probably wondering "Okay, so what should I do next?":

1. The very first thing you should do is read the page titled " Okay, So How Does This Karate Stuff All Work?" by hitting the tab at the top of this page or by clicking here. Especially if you are new to karate or our school. This information is so valuable if you read anything on this website make sure you read this!

2. Next we suggest that you look at the " Program" and "Testimonial" pages.

3. Finally, when you think that you might be interested in finding out more read the "How to Start" page then either give us a call at (517) 586-1001 or Click Here to reach us through this website.

It is that easy to start the process of unlocking the potential power of karate and see if this is the right thing for you family!

We look forward to meeting you and your children!




Ohana Karate - "Where Success is an Attitude and a Habit!"
________________________________________________________________________________________________________________________________________________________________________________________________________


Serving the Howell, Hartland, Fowlerville, Pinckney and Brighton communites as the area's top karate, tae kwon do, martial arts, self defense and child/character development center."
"Serving the Howell, Hartland, Fowlerville, Pinckney and Brighton communites as the area's top karate, tae kwon do, martial arts, self defense and child/character development center."
Follow Us:


Click here to purchase MELT Products
Click here
to see a short video on MELT!
___________________________________
Links and Downloadables

Class Schedule
Leadership Program Application
Summer Reading Log Form
Character Packets
Preschool #1 - Listening
Preschool #2 - Gratitude
Junior/Teens #2 - Respect
___________________________________



___________________________________________
Schedule of Upcoming Events
(*updated on 3/16/2015)
Theme - Discipline and having "Your Best Year EVER!" at school, sports and home.
April 3-10
- Spring Break (classes resume on April 13)
Week of Apr 13 -
Belt Stripe Test #3
April 17 -
6:30 Adult Belt Grading
April 20-24 -
Buddy Week
April 25
- Spring Belt Promotion Ceremony
May 8 -
6:30-9:00 Teen Party
May 16
- Spring Black Belt Camp
Week of May 18 -
Belt Stripe Test #1
Week of June 15 -
Belt Stripe Test #2
Week of July 6 -
Belt Stripe Test #3
July 11 -
Summer Belt Promotion Ceremony and the Annual Ohana Family Picnic
_________________________________
PrSeptoudly serving the Howell, Hartland, Fowlerville, Pinckney and Brighton communites since 2003."
Ohana 1-1 Schedule Jan 2014.pdf